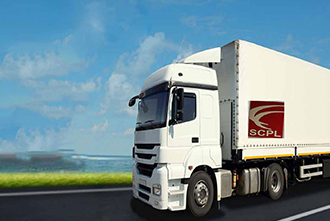 Surface express cargo is basically transferring goods from one place to another via roadways, through trucks. The road freight services are the most common option that one might think of. Express deliver your goods on time with Sparsh Cargo surface express cargo services.
We at Sparsh Cargo, provide you with a fully comprehensive package based on the proper analysis of your needs and requirements. We keep the process easy and transparent. We aspire to keep our transit time as good as possible. With safety and security for all your sensitive and critical shipments, we ensure that your goods are properly packed and delivered before the time at the desired location. All containers used for the transit of cargo through the surface are tested to withstand extreme weather conditions and are 100% leak proof, GPS enabled to track so that your cargo is secure and is delivered safely.
We at Sparsh Cargo follow the highest standard of business ethics. Our team is totally dedicated to offering the best services and experience to the customers. We guide you throughout the process and also share the detailed tracking of your consignments. We fully utilize our infrastructure, technology resources, and network to give you the best service.100% customer satisfaction is our objective.
Our Key Features:
Economical and efficient way to deliver you shipments, anywhere across the country
Regardless of the size of your shipment, we provide you with the best possible logistics solutions
Largest supply chain network
Fastest transit time
Door to door pickup and delivery of your shipments
On Time delivery guaranteed
Highly efficient team to take care of your shipments and your queries
Cost effective solutions