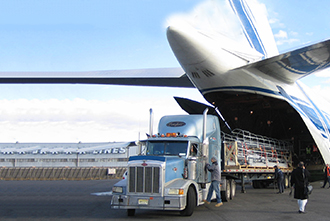 Air freight is a process of transferring your goods from one place to another through air as the mode of transportation. Although expensive, yet it's the fastest and most reliable mode of transportation. The demand for your products can increase and your brand can be positively impacted establishing your credibility as a reliable business. So, go ahead, meet the need of your customer and deliver your goods before the deadline using Sparsh Cargo air freight service.
We provide you with a fully comprehensive package based on the proper analysis of your needs and requirements. We keep the process easy and transparent. The cost of the air freight depends on the weight of the shipments, however, there are other charges aswell. All the costs involved in the process are quoted beforehand and are the best possible rates available.
We at SCPL follow the highest standard of business ethics. Our team is totally dedicated to offering the best services and experience to the customers. We guide you through out the process and also share the detailed tracking of your consignments. 100% customer satisfaction is our objective.
Our Key Features:
Fastest and safest way to deliver you shipments, anywhere across the country
Associations with all airlines to make the process easy
Regardless of the size of your shipment, we provide you with the best possible logistics solutions
Door to door pickup and delivery of your shipments
On Time delivery guaranteed
Highly efficient team to take care of your shipments and your queries
Cost effective solutions